1300 Numbers On The Jet hub Platform
Improve the presence of your brand with Jet's 1300 numbers. 
Give your business a national presence, a professional image and take control of caller experiences through Jet Hub.
Why Choose A 1300 Number?
For a simple national number, most businesses choose 1300. If you want your business to gain customers from anywhere in Australia having a consistent phone number that is advertised nationwide can be beneficial. Making a 1300 number perfect for large and small businesses alike.
1300 Numbers provide your customers a cost-effective way to call your business. Unlike with 1800 Numbers, When a customer calls a 1300 number, they pay a flat fee per call if they are normally on per minute rating, or they will have the call included if they are on an unlimited plan with their provider. This results in a cheaper per minute call rate to the business.
Phone words spell out your company name or can simply be an attractive easy to remember sequence of numbers. Jet will work with you to select the perfect phone word for your business and will ensure that you follow the correct process to ensure that your business is the owner of your phone word 1300 number
Inbound numbers can be used to answer calls at a national call centre, a regular office phone, Jet's Business Phone system, your mobile number or a live answering service. With Jet's self-management portal, switching between your answering points is simple and takes a couple of minutes.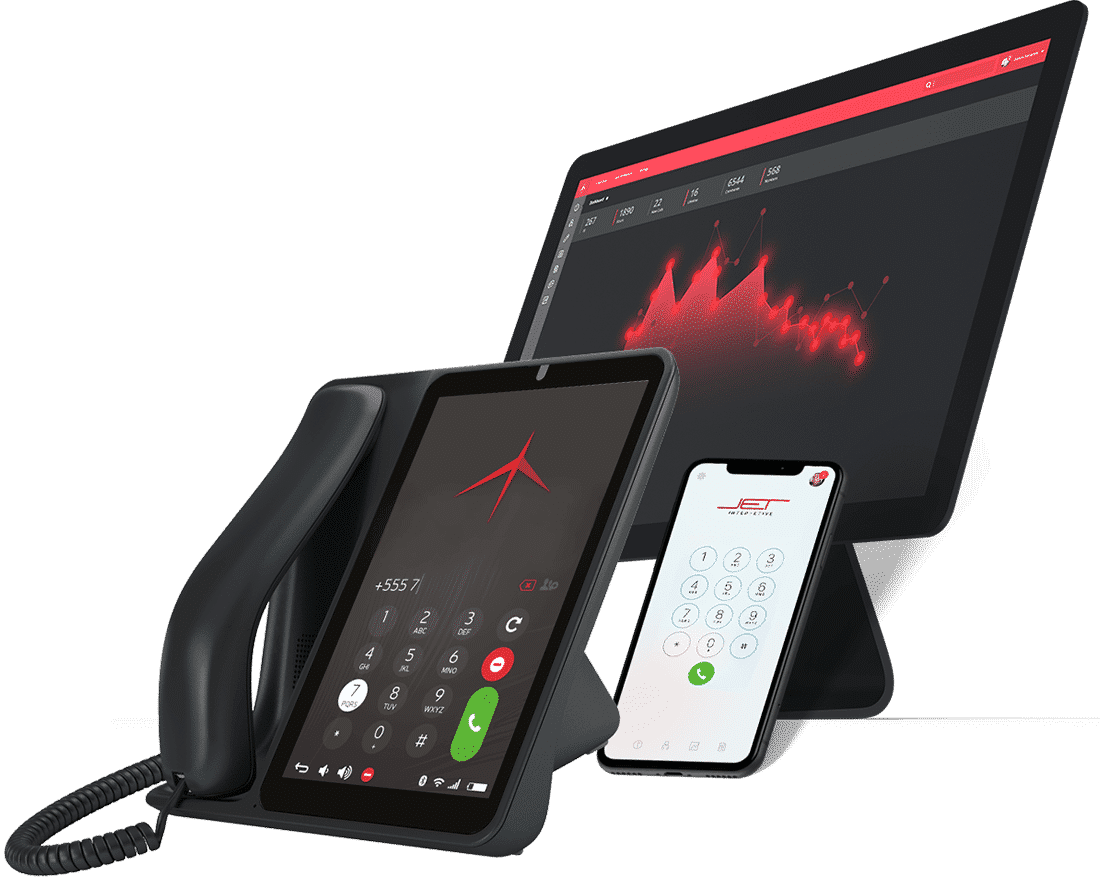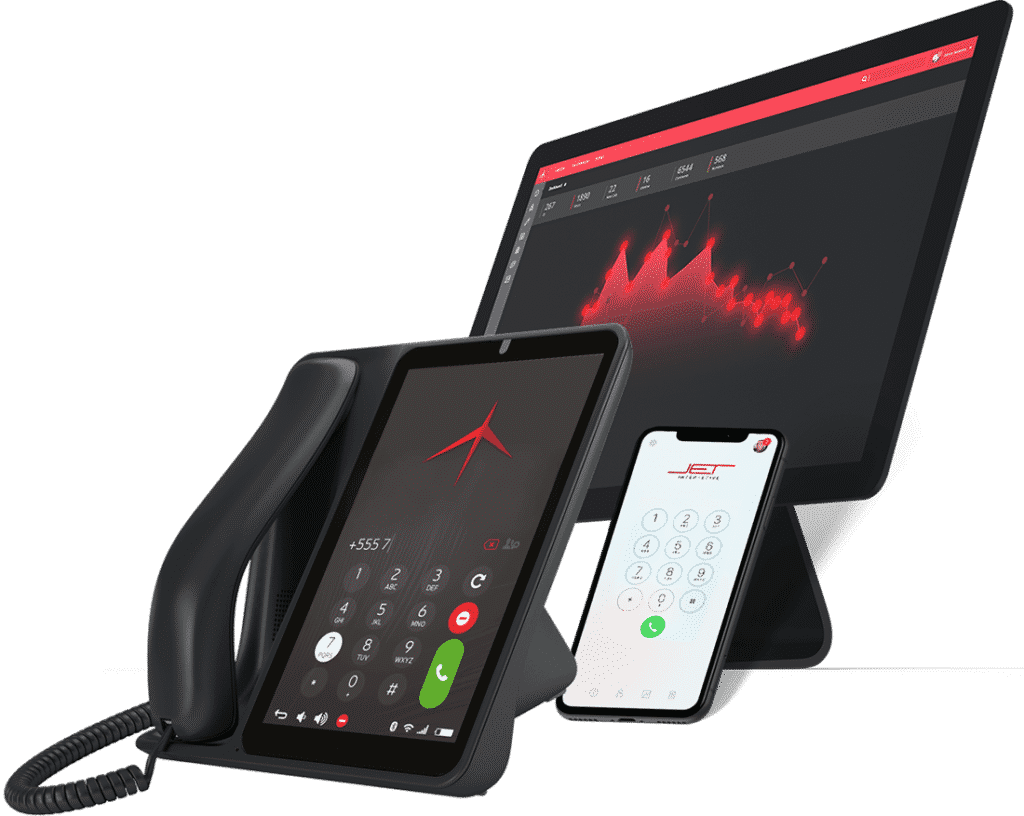 Why Choose Jet Interactive?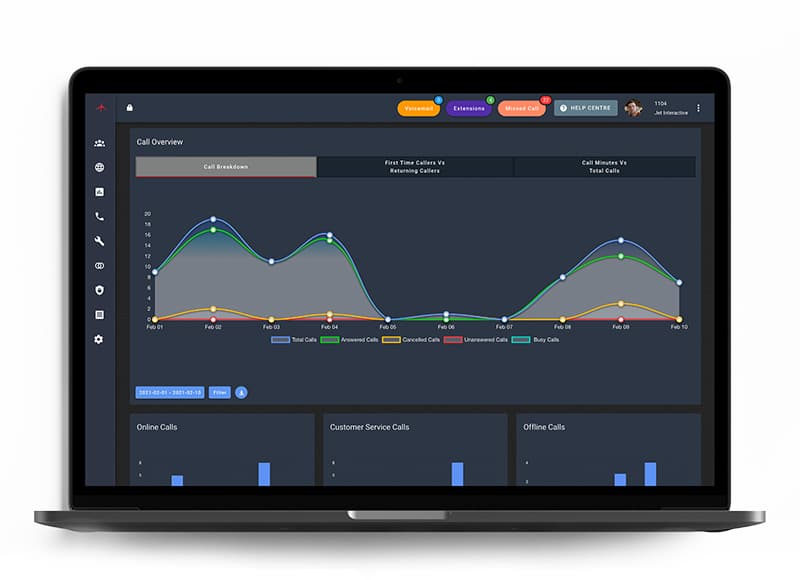 All 1300 and 1800 numbers with Jet come with access to the Jet Hub platform. This is your online telephone management portal that gives you access to your inbound numbers, phone system, reporting and is where you and phone lines
Jet's unique inbound number platform allows for additional features for your incoming calls. These include call routing such as time based routing or geographic routing, Call recording, Business Voicemail, Caller Greetings or even advanced features such as IVR, Auto Attendant or Postcode Routing.
Jet's ability to include features on 1300 Numbers allows businesses that are not ready or are unable to switch phone systems to solve complex telephony issues within Jet's platform.
Jets phone numbers and services come standard with our advanced reporting. Inbound Numbers will report on the volume of calls, repeat callers, duration of calls, call status, time and date of the call and callers number.
Jet also has advanced reporting such as our IVR & Auto-attendant reporting, Callflow behaviour charts along with marketing source reports for call tracking customers and call management reports for our phone system customers.
Jet's 1300 Number Difference
When you purchase a 1300 number from Jet your number will be on one of the largest inbound number networks in Australia. With thousands of numbers and millions of minutes of calls being processed Jet is able to provide the best rates in Australia.
If you take advantage of Jet's Business Phone system, the rates to a 1300 number are even better. Jet's Cloud Mobile or Business Phone System App allows you to take calls from a 1300 number at a mobile phone for as little as $0.03 per min.
Jet is a 100% Australian owned company with our entire support team located in Australia. We have an in-depth understanding of the Australian telephony landscape, geographic routing and phone numbers. When is comes to solving your telephone and routing problems, the Jet team are second to none.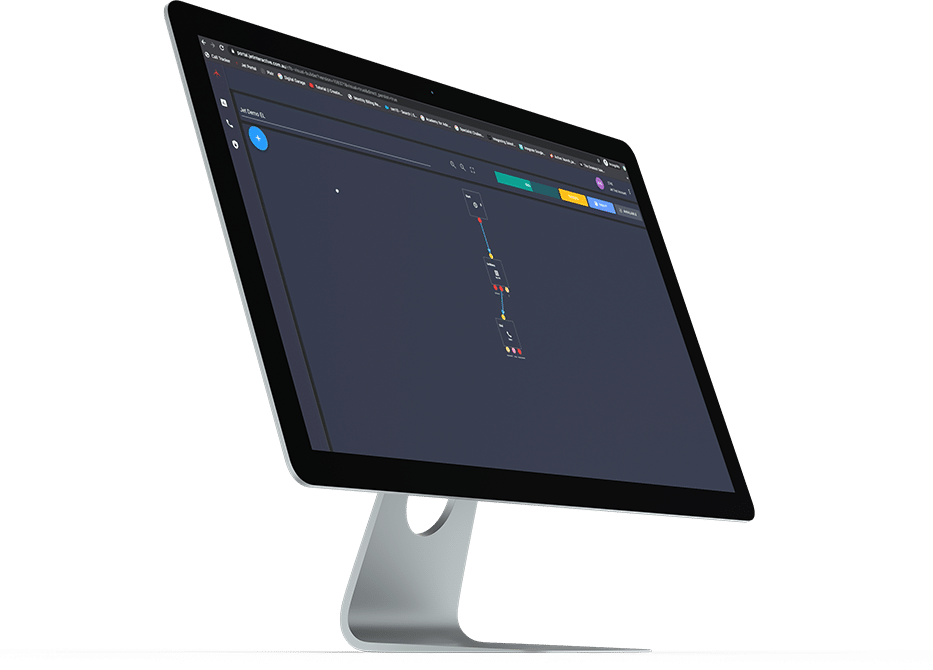 Jet's 1300 Numbers come at a low monthly price and a simple set of call rates. Additional features can be added for those who need them
1300 External
Answer a 1300 number on your landline or mobile
Standard Inbound Reporting
1300 To JetPhone
Answer a 1300 number on your Jet Phone System
Standard Inbound Reporting
Frequently Asked Questions